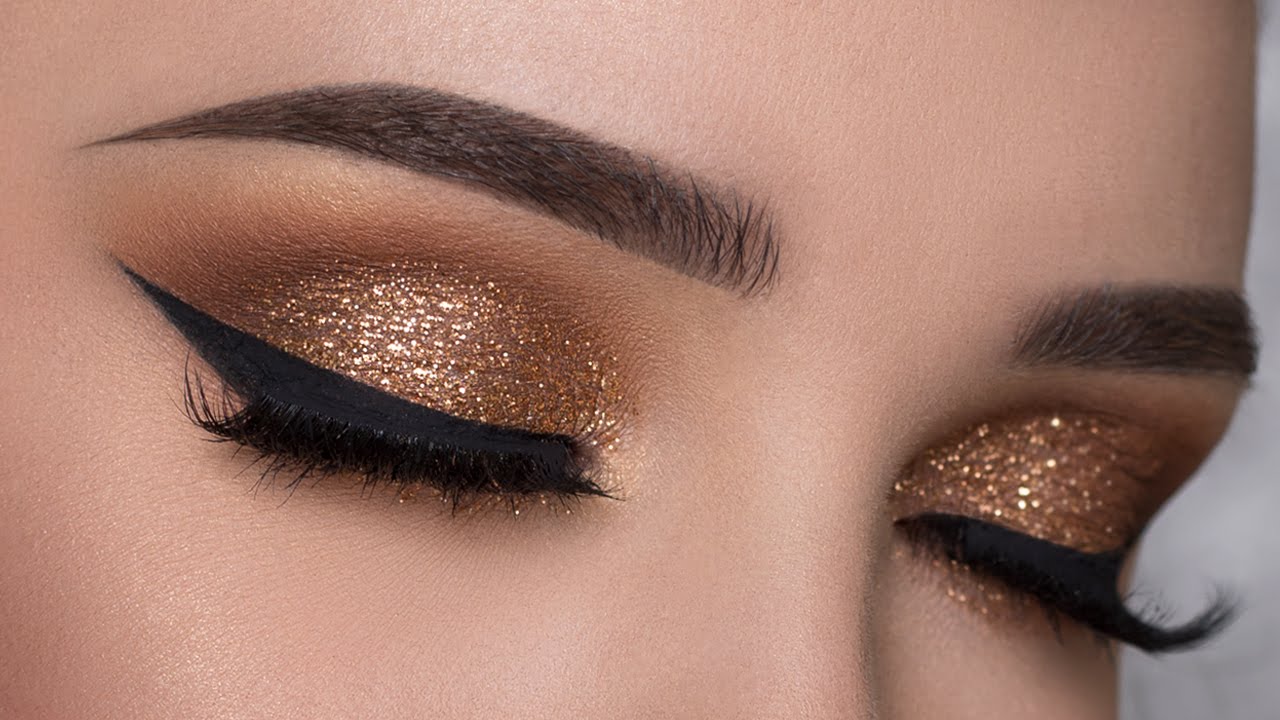 They say that the eyes are the window to the soul. We are not sure about that, but we do know they are one of the most important things to focus on when you want to look spectacular. Here are some simple steps to remember to make them look great. 
Primer 
Before you put eyeshadow on, it is a good idea to use a primer, or a base, to make your eyelids smooth. This will help your eyeshadow remain in place with less chance of it wearing off or creasing. Just like when you paint a wall and you want it to look good, you first paint it with primer before the final coat. As silly as an analogy that is, it still works. Use eyeshadow primer. 
Color 
Perhaps one of the most underappreciated and least understood ways of using eyeshadow is picking the right color. A good rule of thumb is to pick the opposite color of your eyes. For example, if you have blue eyes you do not want to use blue eyeshadow, you are better off using a copper-colored eyeshadow. Keep an eye on your skin tone as well, the darker the skin tone the warmer the shade you should pick. The idea with eyeshadow is to make the color of your eyes stand out, to enhance and not to take away. 
Mascara 
It's always a good idea to add a good lengthening mascara along the lashes. Adding a thickening coat to your lashes as well will add the finishing touch. 
Eyeliner 
Apply an eyeliner pencil or liquid liner to your upper lash line. Make sure that when you apply eyeliner the top and bottom applications meet at the outer corner of the eye. Unless you're going for a goth look, keep the line of the eyeliner as close to the lash as you possibly can. If you have light-colored eyes, it is better to use a brown eyeliner. For darker eyes, black is appropriate. 
Eyebrows 
A whole other article can be written about eyebrows alone. Basically, get a good eyebrow pencil and fill in any gaps. Trim up any loose hairs from the top or bottom and then brush them. Avoid hard lines with the eyebrow pencil as well just use small strokes. Follow the natural curve of the eyebrows that you have, don't try and make something brand new. 
Waterline 
Use a white eye pencil along the waterline of your eye. This will open your eyes up and make them look much brighter. If you use a dark color, it can still look great, but it may make your eyes look smaller. And let's be honest, we all want that big bright eyed look.
Curl those lashes 
We are sure you probably have at least one eyelash curler in your kit, but the question is do you always use it? It doesn't take long to curl your eyelashes up, and it is well worth the effort. 
Taking a little bit of extra time and effort with your eyes will pay off in dividends. It's fun to experiment with different looks for your eyes, but the tips above are the best for all-around usage. Take a little bit more time every day and make yourself look awesome.